MODERN
(You Call This)
LIVING
Joey Amdahl's
TRYING TO BREAK YOUR HEART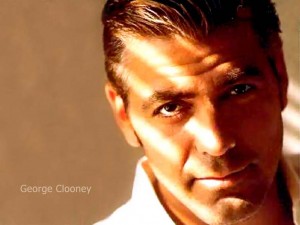 "I'm the cup of coffee you wake up to…" Julia let the words hang and drift into silence as if they were important. She bowed quickly, listened to the splatter of limp applause, and shuffled away from the cramped coffee shop stage down a hallway toward the bathroom. She jammed the notebook of her poetry into her purse then pushed open the bathroom door. Once in the bathroom, she shut the stall door, locked it, sat on the toilet, and squished the tips of fingers into her eyes until they felt moist and ready to give up tears. "I suck." She mumbled, "I fucking suck." She ripped off a few strands of toilet paper to blot her face dry, sat for another five minutes, and decided to head home.
Her tattered pink Converse shoes dragged and scuffed across the sidewalk. Cars hummed by. She considered hailing a cab but decided not to because she didn't want to waste the money. She grumbled along, noticing only the city trashcans on every corner. Trash cans that burst with dimpled soda cans and brown smeared napkins, the occasional half-eaten hotdog bun, and stained newspapers. Her professor at Sarah Lawrence College once suggested: Look for poetry everywhere and in the most unlikely place you'll find it. Julia did look everywhere and often she thought she found it. Hell, she could see the poetry in the overflowing trashcan: the stained newspaper, the wasted food. Tonight, on stage at Pennylane Café, through her poetry, she revealed the existential drama of her life unfolded –the origami that concealed her brilliance, and tonight she realized that she never had it – poetry. For the past twenty years, she had fooled herself into thinking she was a poet and the ugliest of her epiphany: that she probably never had it. No longer did the overflowing trashcan appear to be the stuff of poetry, now it represented a cruel reminder of her lack of talent. The unresponsive audience at Pennylane had known it, and now she knew it too.
In her apartment, she clicked on the lamp and chucked her purse to the green shag carpet. The small studio apartment always smelled like Nag Champa incense, she burned it constantly. Tacked up posters of Audrey Lorde, Morrissey, Walt Whitman, T.S. Eliot, and Robert Smith plastered her walls like wallpaper. She kicked off her Cons by the front door then let herself face plant into the couch she had bought at the Salvation Army. "I suck, I suck, I suck, I suck." She chanted into a pillow. Julia turned on the couch and spoke to the poster of a young George Clooney tacked to her ceiling. "George, you lied… You always believed in me but you were lying. You know what I'm going to do? I'm gonna buy a cat and I'm gonna listen to NPR and eat brownies for breakfast and get fat and… and… Fuck you George Clooney, I'm tired." She stood up, walked to the fridge, pulled out a generic beer and pounded it with her eyes wide open and insane. She pushed the number on her cell phone that read "Lydia Kramer" and waited for Lydia's husky, tranny voice, "Hello?" before unloading.
"Lydia…" Julia's voice quivered.
"I couldn't make it, honey. I wanted to be there… Jimmy puked all over the couch and I thought I might have to take him to the vet. He's okay, just some bad Friskies. How'd it go, hon?"
"How'd it go? Some guy looked at his watch in the middle of my first poem. Four people got up and went outside, maybe to smoke, before my fourth poem, they didn't come back-"
"Ouch, I just hit my knee on the door. Damn it… Sorry, what were you saying?"
"Nothing. Never mind. I'm just vanquished, uninspired, that's all. You know… for the first time I realize how fucking pedestrian I really am."
"Being a poet isn't all sunshine and free drinks, okay. Is that what you think? This is what, your second time to read at Pennylane. It took me twenty times before-"
"-You never worked at it."
"I write five poems a day, okay, everyday. You have to trust your process."
"You were born with it. You know it. And I write five poems a day, too."Julia hissed.
"I'm hanging up."
"I'm gonna kill myself!" Julia pressed "end" on her cell. She threw the phone at the couch and curled her fingers into fists.
Ring, ring, ring,
"What…?" She answered the cell.
"Don't ever hang up on me again. I will end your ass."
"I'm sorry."
"You really gonna go through with a suicide?" Lydia asked with that
sly tone of voice that suggests I'm calling you out on your bluff.
"Why not…"
"Do it with pills, kills the pain. You don't want the scars of cutting your wrists. That's messy and if you should happen to survive, everyone asks you about the scars on your wrists, it becomes a tired story, or at least, they look at you with this… pity. And that's the worst."
"You've thought this through."
"Not really. But if you want me to call the police for you, I can… you know, after you go through with it. Because it sucks to be discovered by the landlady, because, you know, because your body is rotting and everyone in your building will talk and say stuff like -did you know what the awful smell was? It was the poet in apartment 3b… killed herself, her body rotted. No one discovered her for three weeks. Poor girl. -Oh hell no. Honey, if you need me to talk to your friends and family, I'd be happy to. Just let me know what to say. You know, why you killed yourself because they'll all wanna know. And I don't wanna tell them that you did it because you didn't feel good about being a poet. We can think of something less… I don't know, pathetic."
"I gotta go, Lydia."
"Is this our last goodbye?"
"It would give you a lot of satisfaction if I killed myself. Cunt." Julia couldn't think of what to say, maybe after an hour of really crunching it out, she could have thought up the perfect retort. Instead, she just hung up.
The next night, after twenty-one hours of sleep, Julia climbed out of bed, showered, put on her International House of Pancakes uniform and a raincoat and she left to work. She felt too old to be working at Ihop. No longer did she have the spark of life, the drive to make it, the force to be somebody: to be a poet. Two years ago, when she applied to be a waitress at Ihop, she justified the shitty job as just a temporary gig – something she did while she shopped her poetry around to local publishers and maybe even an agent in New York. Now that she was officially 40 years old, working at Ihop no longer seemed like a brief stop on the bumpy road to poetry superstardom: before it had been a prison that she fought with claws and teeth to elevate out of, now it was her tomb. The rain fell soft, shining the city streets of Minneapolis. She flicked her cigarette into a puddle and inhaled as much of the rain smell as she could. She moved like a zombie, only without any hunger. She could no longer frame her situation, her life, as if it were this magnificent drama, the romance of the tortured.
A little bell rang as she opened the Ihop door and as soon as she walked in. Her boss, Steve Seavers, a fifty year old with a lovely mullet, rainbow tie, and a gap between in his teeth, cupped her arm and started walking her.
"Oh jeeze. I thought you were already here. I just sat table one. Better get choppin'." Steve said.
Julia looked at the beefy man at table one. He wore a button-up shirt and his hair looked messy as if he hadn't showered or combed it for a while, total slob. She walked over.
"Hi. I'm gonna put my stuff down but can I grab you a cup of coffee or some water?" She asked.
"A pot of coffee. Cream. Thanks." He didn't look up.
Julia set her coat and purse in the employee lounge. She lit up a cigarette and took a few quick puffs before smashing it out in the ashtray. It was against the law to smoke in the employee lounge but since roughly 98% of the Ihop employees (including the managers) smoked, it was okay. She fluffed her hair, put on grape Chap Stick, and went to work.
She set the coffee pot and a coffee cup in the center of the sloppy man's table. He thanked her without looking up. He thumbed through the latest issue of the poetry zine, "Cake Eater."
"You read Cake Eater?" Julia asked.
"You could say that."
"I love Cake Eater."
"Good. Good to hear." He grinned, "I have the unfortunate job of editing the damn thing."
"John North?"
"Yeah."
"The editor of Cake Eater, John North?"
"Most of the time, yes."
"I love your zine! I love your work!"
"Thanks. You a writer or a reader?"
"I'm nothing… A poet I guess."
"You should submit some of your stuff, we're always looking." He said.
"I did submit something -13 poems by Julia Stein."
"Good. I ah, I should get back to work."
"Oh, okay."
Julia served seventeen tables that night and at the end of the shift she wormed up the courage to talk to John North who was still there marking up typed pages with a red pen. She wanted to call him out on his bullshit because he obviously read her poetry and didn't like it. He couldn't even own up to it, like she wasn't strong enough to take his rejection. Like his rejection was the nuclear bomb of rejections. Whatever! Her fingers twitched as she walked from the kitchen straight to his table. She loosened her waist apron.
"I need to cash out. So, I need you to pay. Thanks." She slapped the bill down on the table and tried her best not to make eye contact with him. She tried her best to remain calm.
"Did I say something to you?" He asked.
"What? No. Why?"
"You just seem upset."
"I'm not. That's stupid. I'm fine. I just need to cash out my bank."
"No problem. Keep the change." He handed her twenty dollars, though his bill had only been twelve dollars. Tipping her eight bucks — he obviously felt guilty for hating her poetry. Julia didn't care anymore. She really didn't.
Julia left that night through the back door. It was three in the morning and usually Julia walked home with either Mario or Juan, the dishwashers, but tonight there had been a new guy named El Salvador and Julia didn't like his angry vibe or his faded tattoos and she didn't think he would be walking her way anyway. She took a few steps through the dark Ihop parking lot, past the dumpsters and down an alley. The rain had stopped. She made her way past a few cars in the alley, when something in a silver Honda Fit caught her eye. A handful of Cake Eater issues sat in the passenger seat of the car. John North's car, it had to be. As she stared into the window at the Cake Eater zines, she heard heavy footsteps behind her. She snapped around. A tall man stood in front of her. He wore a black leather jacket, jeans, and military boots. His thin, pale face frowned at her, his face looked like one of those anguished drama masks.
"Give me the purse." He whispered.
She took a step back. "I don't want to."
"Fucking lady, come on, come on."
"No…"
He pulled out a silver butterfly knife.
"You'll stab me if I don't give it to you?" She asked.
"Yeah." He said.
She held out her purse to him but as he grabbed for it, she pulled it back. Then she started to cry.
"Don't fuck with me, lady." He said.
She noticed he was missing his front tooth. She threw him the purse.
"Take it."
He wrapped the purse strap around his fist and walked down the alley.
"Wait…"
He turned. "What?"
"This car… The person who owns this car, I hate him. Would you… Pop his tire with your knife, his front tire."
The man smiled, sort of a devious, kid smile. Then he shook his head 'no' and continued walking down the alley.
She felt her body move, as if she could not control it anymore. Her body walked fast. It followed the tall man in the leather coat. He turned to her.
"What? What do you want? Come on, lady."
"I don't know. You took my purse. You don't need my purse. You just need the money, right? Just take the money and give me back my purse. It has my keys and stuff."
"Fine." He rifled through her purse, took her tip money out of her wallet, and then handed her back her purse. "Happy?"
"You're cocky, you know? You took my purse and didn't even run."
The man continued to walk and for some reason, she continued to follow him.
"Come on, lady! Just go home, okay."
"No."
"What's your damage?" He asked.
"I don't know."
"Bye."
"Please, just wait."
He turned to her. She stood next to a green dumpster in the alley. He scratched the crown of his head. "I'm sorry, okay. Generally, I don't rob working class women. You might have a kid or whatever… I feel bad about that. You're probably a nice person. Okay? It's not personal-"
Julia shrugged and interrupted him. "Why don't you just get a job like the rest of us?"
The man rubbed his chin, the way you do when you're running late but someone asks you a question that for some reason, you feel like you need to answer before you go.
"I'm in a band, can't exist at a day job."
"Really?"
"Yeah, really."
"Don't you make money with your band?"
"I gotta go, lady."
"Just… please."
"The band doesn't make any money, no."
"How long have you been playing?"
"We've been playing for eighteen years and we've never made shit."
"Why don't you do something else?"
"In case you can't remember, I have a knife in my pocket."
"It's just an honest question. If it makes you this uncomfortable, maybe there's some validity to my question."
"Fuck me. You got problems."
"Pussy." Julia smiled.
He leaped toward her, grabbed her around the throat, and threw her against the dumpster. Smash!
"Wanna keep with the questions?"
" Hurting me."
"Don't give a shit."
"I don't care if you hurt me."
He released her.
"Then I'm sorry." He said.
"I won't call the police. I won't. But I have to know… why do you keep doing it if it isn't going anywhere?"
"I'm still trying to write the song that breaks her heart. You get that?"
Julia nodded, she did.
Julia slept for eight hours that night. She woke up before noon, which is something she had not done for two or three years. Before she showered, she went for a jog. She came home, turned up her music, and practiced yoga for an hour. After her shower, she stood on the couch and pulled down the poster of George Clooney. She folded it into four neat squares, opened her apartment window, and let the poster drop to the street below. It felt good. Three weeks later a job for a manager position came up at the Ihop. So she applied and she got the job. Lydia called Julia ten times that month, leaving apologetic messages, but Julia never called her back – she just didn't care about the friendship anymore. Julia stopped writing poetry and she didn't miss it. She also bought a Vespa Scooter, and put a canister of mace on her keychain. One night, the night she first felt officially "settled" into her new role as Ihop manager, she came home to find a letter from "Cake Eater" in her mailbox. She set the letter down on her bookshelf and made dinner. That night she got sucked into an episode of Biggest Loser on TV and she fell asleep early. The next day, while in the process of interviewing an attractive new dishwasher, Dave, she remembered the letter.
She came home that night and held the letter in her hands for twenty minutes. She smoked three cigarettes while staring at her handwritten name in red ink. She wanted to have the courage to burn the letter in the sink. She wished for that kind of courage. Instead, she opened the letter. One of her poems had been accepted into the next issue of "Cake Eater." For the next hour, she sat on the couch and cried.